Ms. Mastectomy Kit for Clinicians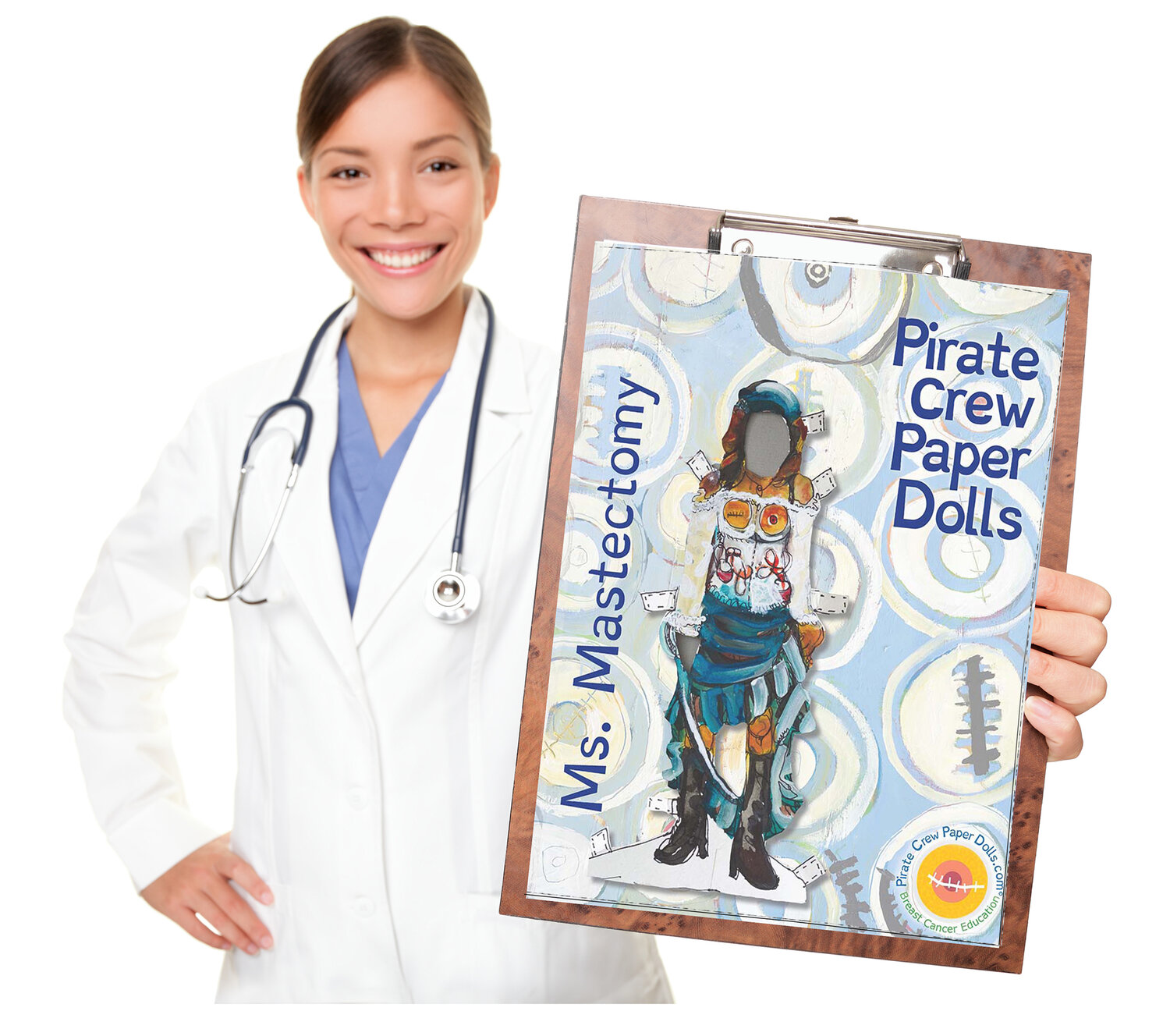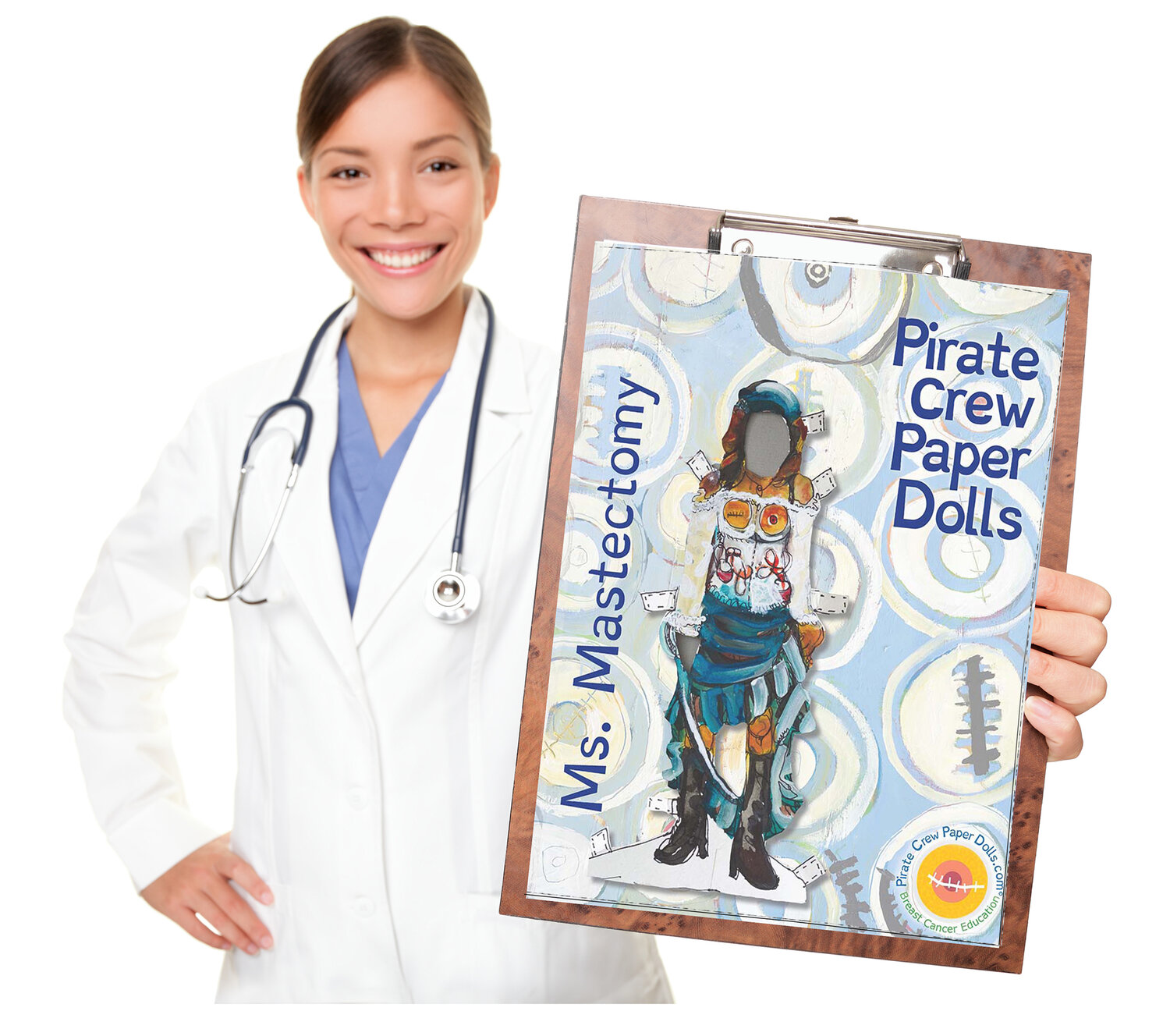 Ms. Mastectomy Kit for Clinicians
Providers understands that each woman who goes through a mastectomy has unique concerns and needs. Ms. Mastectomy is an educational tool for clinicians to make available to their patients. The Pirate Crew Paper Dolls are a visual education tool for patients. Five Kits are included & you are saving 33% per order!
Pirate Crew Paper Dolls - Ms. Mastectomy include 5 kits per quantity. This is a 33% savings for your office, practice or hospital.
Cancer conversations: Tough tough talk for doctors, patients alike.
… No matter how gently or optimistically doctors deliver the news, it's often a deafening blow that drowns out any follow-up questions and answers. Perhaps the Pirate Crew Paper Dolls can help your patients manage and understand diagnosis by using both words and art to bring about a better quality of life during this life changing process in your practice.